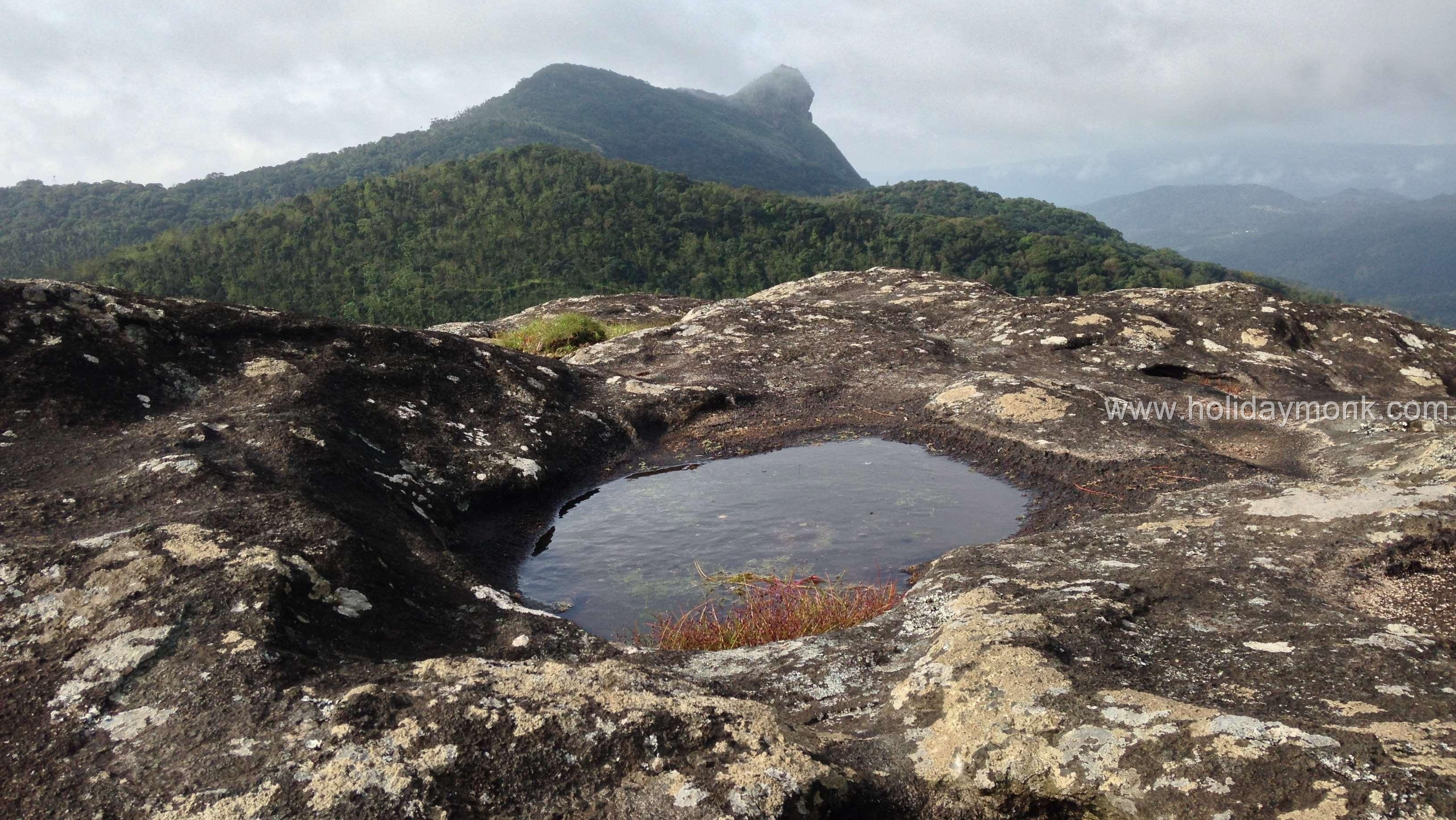 Bandekallu Gudda
BandeKallu Gudda
BandeKallu Gudda provides a beautiful hiking trails around the Mallandur area, in close proximity to Muthodi. "Bande Kallu Gudda" is an interesting hiking place from Chikmagalur. Surrounded by coffee plantations, the road will turn into a steep gully-eroded jeep track and gains significant elevation within a km of distance, to end in a clearing on to the shoulder of the Bandekallu hillock. This stretch is indeed inviting for hard-core off-roaders, and old Willys jeep. Beyond the clearing, which itself is an excellent campsite overlooking the estates below, is a narrow path snaking into the shaded undergrowth. Beyond a 100 metres or so emerges the exposed slick rock that we have to ascend to enjoy splendid views of the countryside. The ascent is quick and quite easy, and the howling winds at the top adds a faint aroma to the atmosphere.
Looking North, we could the see the lower portion of the Jaagara valley, with all its giants, Mullayanagiri, Seethalayyanagiri, Mallandur-Muthodi road, the fringes of the Jagara valley, and faintly on the horizon, the silohuette of the upper arm of the Jaagara Valley, that being the Hebbegiri range.
Looking East, the plains of Chikmagalur were basking in the morning sun, and the western areas towards Khandya and the surrounding country were slowly waking up from the shadows of the hills, with the clouds lifting into view.
Looking towards the South from the summit of Bande Kallu Gudda, a distinctively head-shaped mountain that the locals probably call it "Maadalakallu Gudda" and apparently it has never been climbed till date we guess! There are no religious or local beliefs that restrict the access to this place, but no one has ever tried cutting through the undergrowth to create a trail.