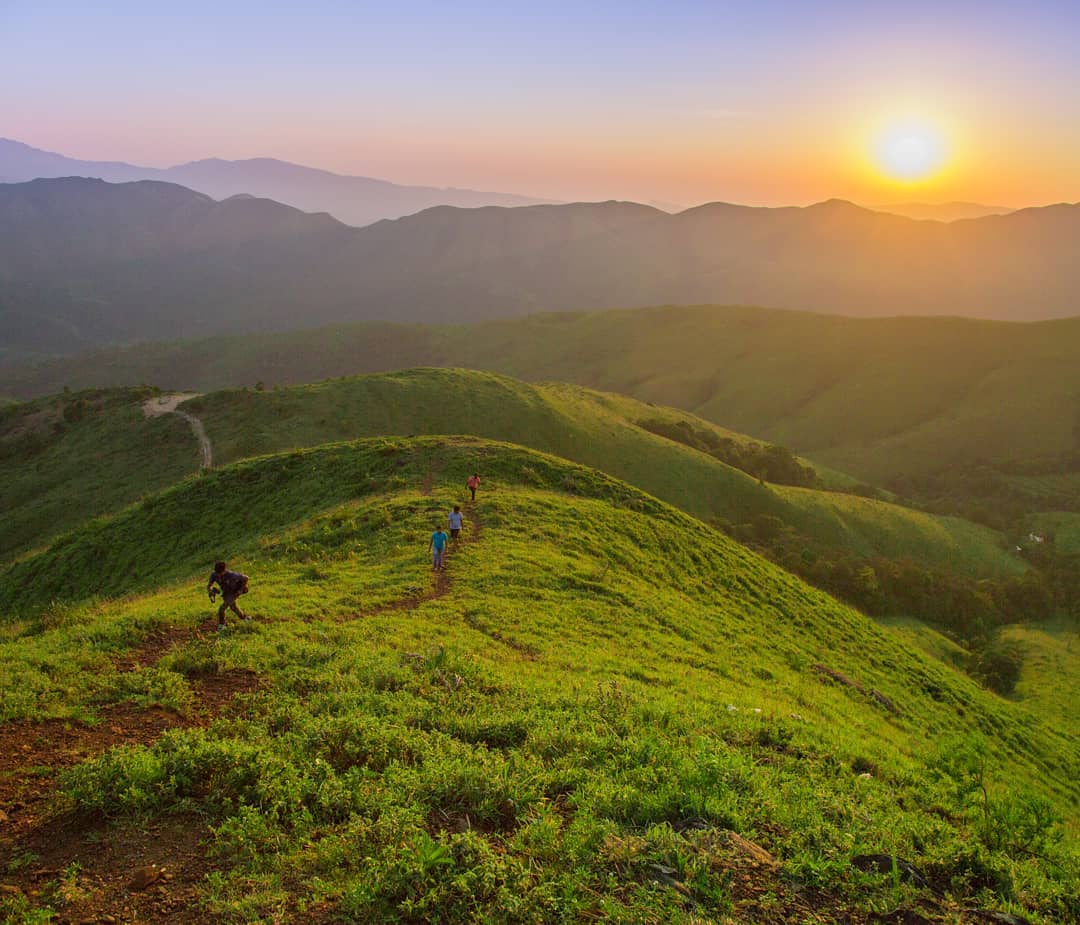 Kyatanamakki Hill Station
Kyatanamakki hill station is located near Horanadu of Chikmagalur district of Karnataka. Kyatanamakki is a fully off road route 4×4 jeep plays around the hill base to top and offers a superb scenic beauty on top of the hill. It is located about 20 Km from Kalasa.
Awesome place to spend time with nature. One of the best place to watch the sunset. If going by own vehicle, one will need to park before the tar road ends as from there road is not in good condition and one may need 4wd to reach to the top. From this parking area, one needs to walk about 3km to reach top point. It's quite an easy walk.
If you like off-road then its paradise for you providing a super magnificent 360-degree view on reaching the hilltop.
wonderful hamlet for trekkers and hikers. While the climb will surely give you an adrenaline rush, the scenic views you'll be treated to once you reach the top will take your breath away! Embrace nature at its best in the serene, less crowded hills of Kyatanamakki.
Location
Located near Kudremukh area and Hornadu. We can recommend good stay options nearby when visit to Kyatanamakki.
Recommended Duration
2 hours