Sheshagiri homestay is about 30min drive from the Chikmagalur Railway station, home away from the home. Sheshagiri homestay will give you the warm hospitality and ambience, this place offers a comfortable experience. This homestay will add the charming a lush and scenic coffee plantation, pond and mountains.
This homestay is best for the domestic travellers who are willing to visit for the different places, with family members or with the friends in a group and backpackers. This homestay is maintained with the good infrastructure. The trekking to the British fort, camping, wildlife sightseeing, and other adventurous activity will be held, there will be a several indoor and outdoor games will be held for youngsters.
Likes to wake up with to a misty filled morning:
Sheshagiri Homestay is associated to approved premium homestay. Situated amidst of coffee plantation the place with the eco-compasses. The cool and clam atmosphere the distant water fall, the misty clam mountains, the variety of fruits and tress, and the birds parrots, pigeons, sparrows area units all sight and sounds that became a rare development in the town life; however this asleep village will still hold on all the wonders of nature. Sheshagiri homestay can be the place for you to rest and rejuvenate your aching body and tried spirit.
Attraction places: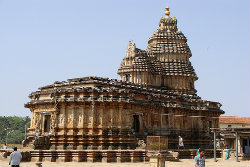 Sringeri : Sringeri is situated in the on the bank of the river Tunga scenic in the western ghats. Its located at a distance of 336 kms from Bangalore and 107 kms from the Managlore through Karkala. Adi shankaracharya established the first of four peethas in Sringeri.