Chikmagalur is known for its coffee plantations and for its scenic natural beauty everywhere in Chikmagalur. Whether it be Mudigere, Sringeri or Kadur, people can experience misty valleys, fascinating peaks and evergreen forest ranges, it is also one of the most sought after tourist destinations in India. Splendid homestays in Chikmagalur gives the comfort and luxury to make you feel homely.
This is the best way to gain lost happiness by being one among the family members of the homestay family. Experience the authentic hospitality and Malnad cuisines (very unique blend of spices and very traditional) and if possible learn them too.
Here are the most recently reviewed homestays from the feedback of the very own guests.
Manu, the owner of Beanzone Homestay has maintained the heritage looks of the home. This property is actually a heritage bungalow converted into homestay. The host himself personally engages with the guests by taking them to explore coffee plantation. There is lots of area to play around and is the quite place just to laze around. Food served here is very authentic and served hot.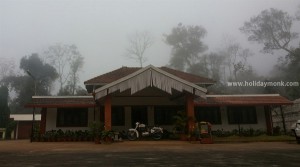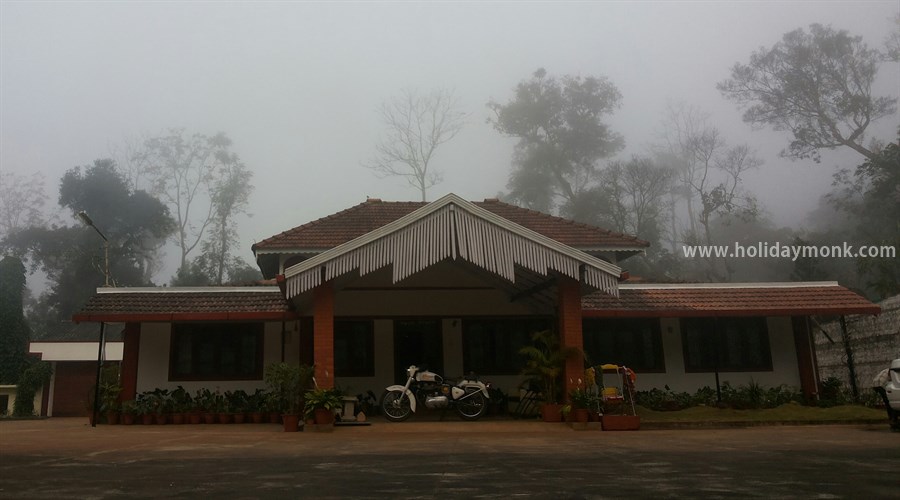 Guests always look forward to come again and again, enjoy the special Chikmagalur hospitality.
2) Travelers Bungalow Homestay
Winding road through the coffee estate will bring you to Travelers Bungalow Homestay. It is amazing, with coffee trees around, chirps n chatter of birds and lost in time. The bungalow has amazing sunrise view. Outside seating area, overlooking plantation, mini garden are beautifully maintained.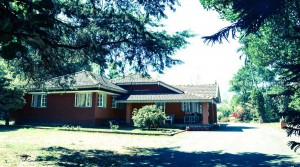 Overall a great place to stay. One of the few good bungalows to explore in Chikmagalur.
3) Luxury Homestay Near Mullayanagiri
This homestay is in the middle of the forest with a small natural water stream flowing beside. Beautiful location midst of nature, stunning views of huge trees in and around coffee plantation is close to the forest range of Bhadra forest. Sure shot that guests can spot wild animals in the evening nearby.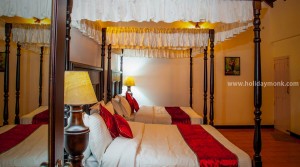 The place is truly magical and has got all that one can ask for a perfect off beat holiday destination in Chikmagalur
4) Coffee Berri Near Mullayanagiri
This place remains cool most part of the day and even in the months of May – June since there is soo much greenery around. Get wonderful experience! Simple living, simple food, peaceful surroundings. From the property to food to weather to the evening bonfire everything will just be perfect.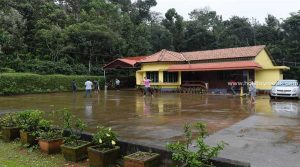 There are numerous sitting out places across, so find your own comfort corner.
The views en route are fantastic and tea gardens look majestic. The tea factory at the top is informative. Home-cooked food they serve is very very delicious and tasty. The service by hosts is extremely friendly and efficient. Get the lovely variety of fruits grown around the house (take permission to pluck the fruits).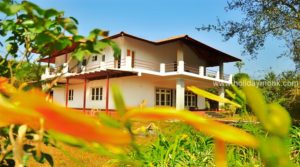 Hospitality at its best- A truly raw and beautiful place to stay in Chikmagalur.
One wakes up to the sound of the birds and the wind in the trees, and the rustling of the jungle, surrounded by nature. The majestic hills and the lush green jungle all around, on this homestay, are a treat for guests to enjoy and experience real peace and harmony with nature. Amazing personalized hospitality & care.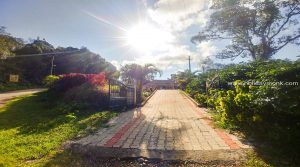 Everyone deserves a stay at Chikmagalur to refresh the body & soul & to realize how blessed we are!
Beautiful view of the coffee estate & mountains. Best sunrise spots. Some good trekking lines to stretch your muscles. What more can you ask for in a long weekend. Try the adventurous bumpy jeep ride on a winding road which leads to Giri hills. Best are the staff, they are friendly, caring and always smiling.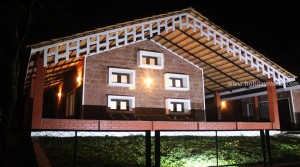 Great combination of natural beauty and excellent service in a quiet place
Things to know: Homestays are run by people who own the place – so don't expect the typical facilities in a hotel (such as TV) or make people run around for you (Many guests try doing that – constantly giving orders as to a hotel bellboy). One should refrain from doing that.