The start of vacation is always sublime. It brings in lots of hopes, anticipation, zeal and zest to discover new adventure of life. My last vacation with four my friends from Hyderabad, added in another set of cascading experience to the journey of my life. It took me more close to nature and abundance of its relishing beauty. This vacation was in Chikmagalur. The brightness of the rising sun, sweet and pleasing sound of chirping birds along the mountain circuits, coffee plantation and soothing waterfalls is what that attracts nature lover to this place and this is exactly what happened to me also.
Me and my friends have the habit of going on tours on regular intervals of time. This summer we planned to spend our vacation at a place which is full of serenity, tranquillity and moreover is in the lap of nature. Since we were pressed of time and had only 4 days off in midst of work so we wanted to make most of it without wasting much time in the journey. This helped us plan this tour to Chikmagalur. This exquisite place of the state which has some pre-eminent features for one who wants to enjoy the contemporary feel with natural grandeur. If you are a nature lover, then of course this is the place for you for the perfect set of recess.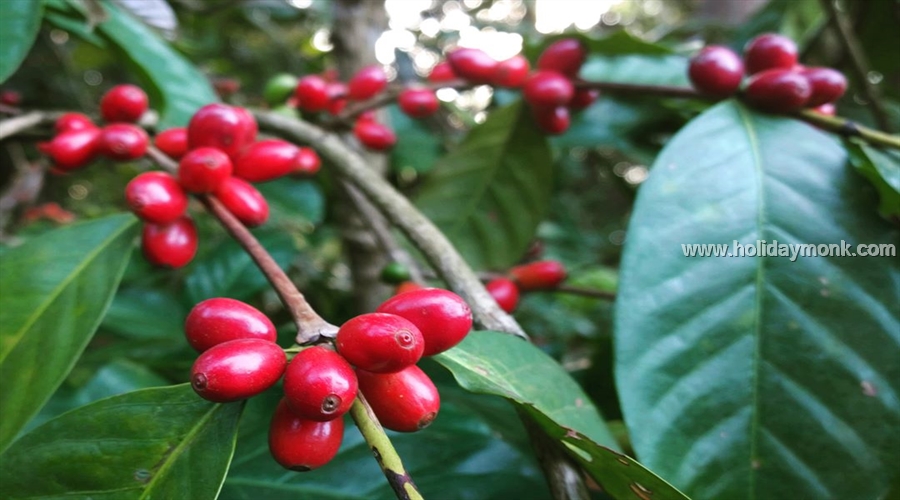 Awesome!! Exactly this was my expression when I got to know about Chikmagalur. The meaning of the word 'Chikmagalur' itself is very interesting. It means young daughter's town. This preferably firmed my decision to visit this city even more and finally we packed our luggage and stepped ahead to have the look of this picturesque destination.
Located at around 250 kms from Bangalore, it took nearly six and half hour drive (including lunch break on the way) to get into the city. So we left Bangalore at 8 am and reached there by 2.30 pm. Our stay was arranged at one chikmagalur resorts cottage of two bedrooms, one hall and two washrooms. So we got fresh and then booked zoom car as one of my friends is a skilled driver.
What I got to know about this place and information raised my eyebrows. The highest peak in the state of Karnataka is in Chikmagalur which is called Mullayanagiri between the Himalayas and the Nilgiris. It is also nestled with a temple of Lord Shiva at its peak which makes it even more interesting. So we headed by 4pm to see the beauty of this mountain. Beautiful sunset amidst cold breeze was something which soothes your mind and soul completely.
From there drove to Baba Budan Hills and next day again to Hebbe waterfalls. An exotic location to have the best time of your life. We had enjoyed to its fullest. We got back to our cottage by the evening and enjoyed food there only. Next day we planned to see coffee plantation. So next morning when we reached there it was a view full of greenery which seemed as if the nature itself is reverberating the lush greenery with aroma which can make you feel inebriated. By the afternoon as we were sitting in the lawn, the caretaker of that cottage came with our lunch and told us a very interesting thing. Infact about a place nearby chikmagalur which also bears the same amount of exotic natural view and picturesque. And that place was Sakleshpur. So certainly we made our plan to end the journey of Chikmagalur and move ahead to Sakleshpur.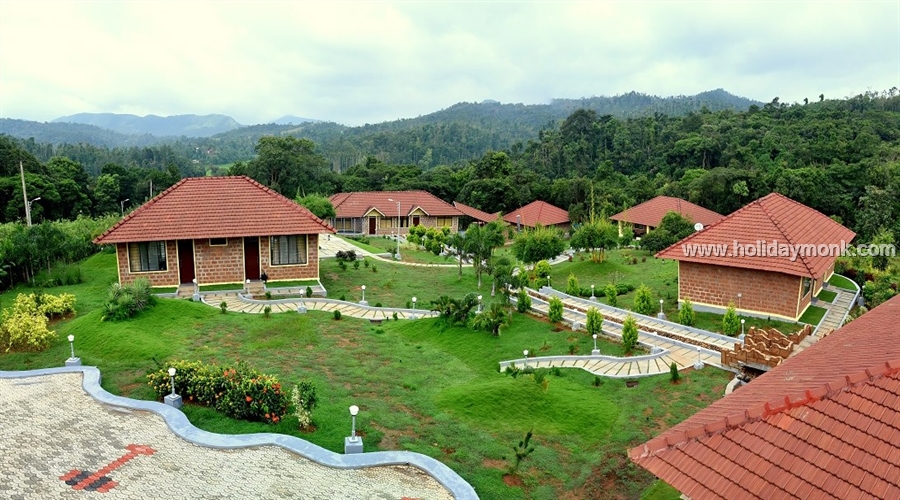 This town of Sakleshpur lies in the Malnad region on the magnificent hills of the famous biodiversity hotspot, Western Ghats. "There is a pleasure in the pathless woods; There is a rapture on the lonely shore; There is society, where none intrudes, By the deep sea, and music in its roar: I love not man the less, but nature more." This is a famous quote by Lord Byron but its significance you can get to know only when you are so very close to the nature. This town of Sakleshpur provides you such an opportunity if you are a nature lover. This town is just 39 kms away from Chikmagalur and it takes just 1 and half hour to reach there via SH 57.
So marking our journey ahead from Chikmagalur in Pajero, we reached Sakleshpur and checked in to our Sakleshpur resort, reaching here at around noon. In not more than hour time, we were back on road to visit famous Kukke Subramanya temple where lord Kartikeye is worshipped as Lord of serpents. The backdrop of Western Ghats with its lush green forests, curved paths, blue skies, and cool breeze lends a beauty to the roads and the place. Just before the temple we encountered a stop Kumaradhara which is considered to be very holy and everyone should take a dip here before going to the temple. This was told to us by the driver.
From there he took us to Bisle Ghat which is a rain forest area. The Bisle ghat has one more interesting place – The Arabian Sea and Bay of Bengal Ridge. The ridge is the point in the mountains that determines which way rivers or streams are likely to flow. It is said that this stone was laid by the British. British officers on their topographical survey of the Western Ghats found that it was the point where rain water splits and reaches two different seas. The whole view was mesmerizing and ravishing and to me it was a perfect picturesque to write poetry on, after all I "love nature more". Finally, our journey came to an end and it was 4th and last day of our vacation. So we had to get back to our working places. Thus we checked out from the hotel we stayed in at Sakleshpur and thus came back to Bangalore but definitely it was a great visual treat of nature and its hypnotizing and enchanting beauty, in one word just 'Brilliant' and that's why I promised to myself that I will make a visit to these places once again.