A post-lockdown road trip to Chikmagalur in Karnataka is awash with sights of rolling coffee plantations, cascading falls, and important lessons in history
God BLESS BABA Buden, the 17th century Sufi saint who 'smuggled' seven raw coffee beans from Yemen as he was returning after hajj to his home in Chikmagalur, a hill station in Karnataka. Coffee planters in Yemen from Ethiopia, and coffee planters in Yemen would sell only roasted beans, lest buyers start growing their own coffee. Baba successfully planted the beans around his humble dwelling. Popularity of coffee spread, and soon enough, a large coffee plantation business began flourishing in Chikmagalur.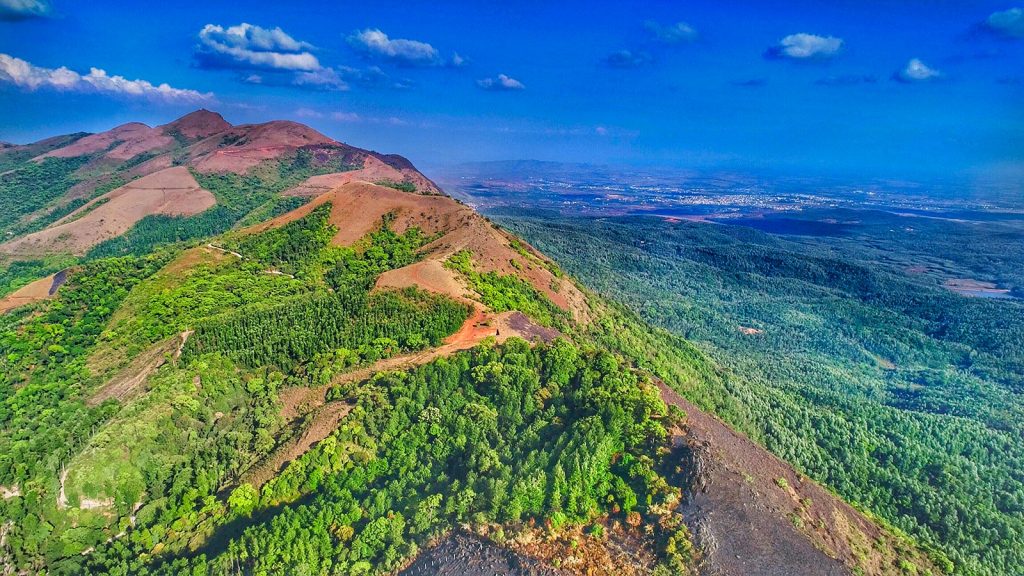 The rolling hills of Chikmagalur district and the rains the area receives make for the perfect setting for growing coffee. My wife and I are determined to take a bear from the gloom and doom of COVID-19, and Bengaluru–a drive of five and half hours. We select a property that is taking adequate sanitization and hygiene measures. Public transport is a no-no, so it has to be self-driven car. We opt not to stop at roadside eateries, and pack sandwiches and tea for the road.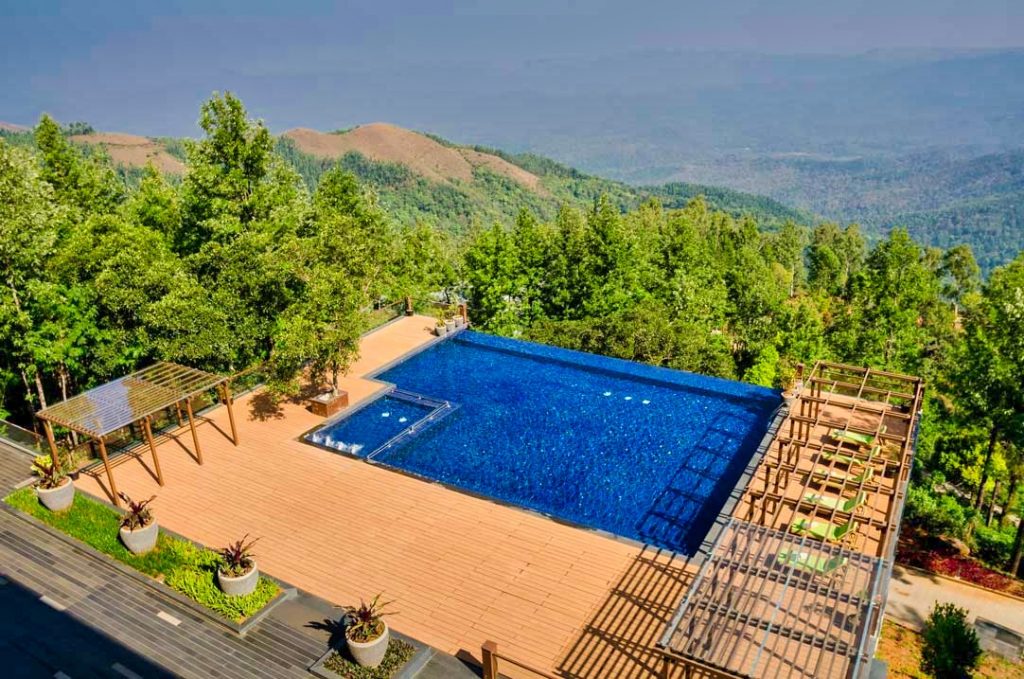 As we make our way to Chikmagalur, we see hundreds of homestays and resorts. Most of them are in coffee plantations. Around 45 minutes uphill from the town is the plush Trivik Hotels and Resorts, our home for three nights. the resort sits stop a 1,615 meter high peak of the Chandra Drona Range (also called Baba Buden Range) in the Western Ghats–a perfect place to unwind and savour the charms of the dreamland.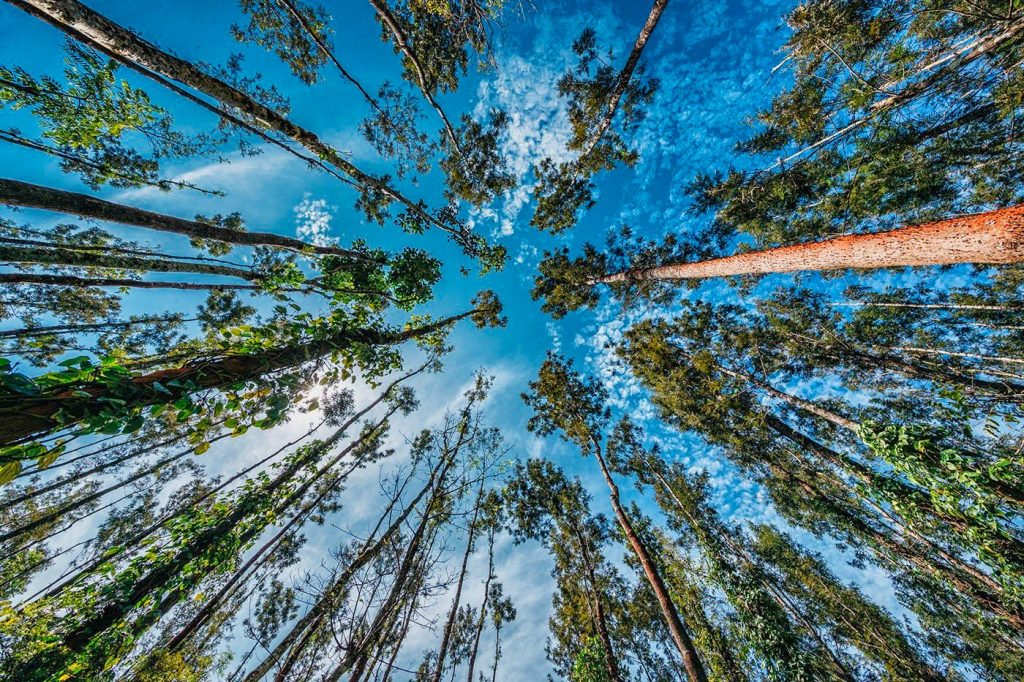 In the evening I perch on a reclining chair in the porch of our mountain-view suite to see acres of rolling hills. As I watch, clouds roll in and a translucent white curtain drops down to conceal the scene. I am about to return to return to the living room of the suite when the clouds drift away, as suddenly as they had appeared. This game of hide-and-seek will repeat itself over the next few days. The next morning, we drive to Mullayanagiri Peak (1,920 meters), the highest peak of the Chandra Drona Range. We park our car at the base and climb up 480 steps to the summit. We are close to the top when we spot a signage asking us to remove out footwear. A couple of cave-like structure flank the steps and lead us to a small temple. Looking down from here, one can see miles of hills and valleys and towns, including Chikmagalur.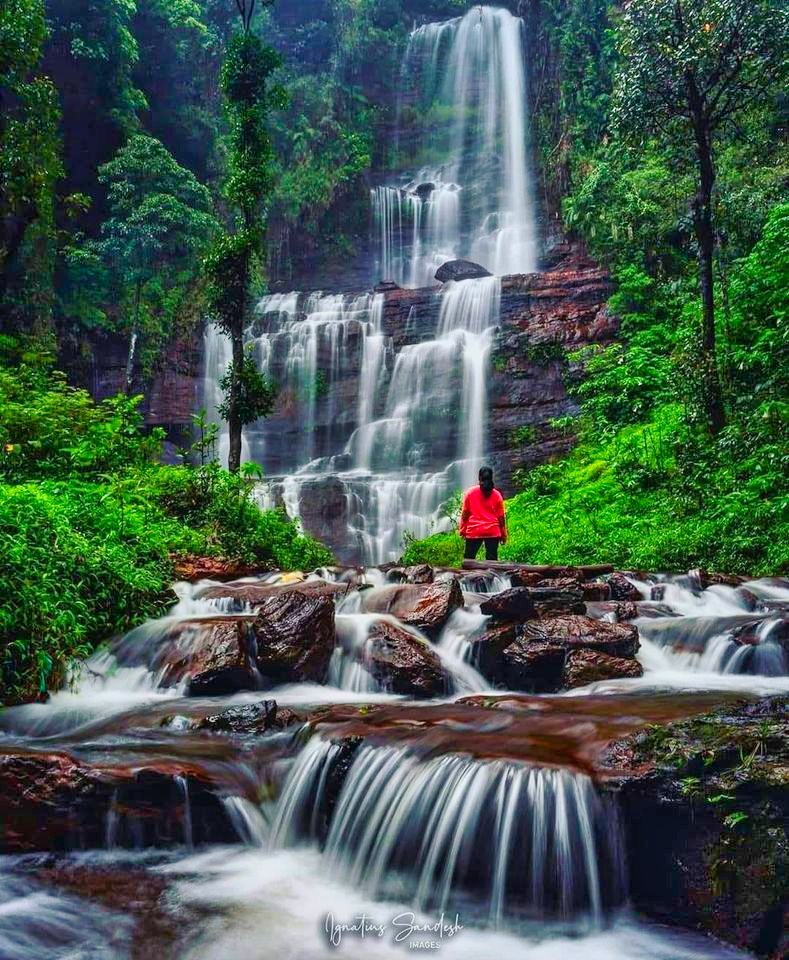 The area is home to dozens of big and small waterfalls. Around 15 kilometers away from the resort is the Jhari Falls. The last four-kilometer stretch of this route passes through a coffee plantation, and private vehicles aren't allowed to ply. We hire a jeep (Rs 700 for a two-way journey) and arrive at the falls, wondering if all our bones are still in their places. The roads are bumpy and the rickety jeep does not help. But we realize that the ordeal was worth it as soon we lay our eyes on the frothy water cascading down a nearly vertical 61-meter-tall hillside. A small crowd of young and old is frolicking under the waters. Some enterprising men clamber up to a ledge 15 meters above the ground and urge their friends below to take their pictures. We decided to stay away form the sport and choose to enjoy the roar of the milky cascade–it is popularly known as Buttermilk Falls.
Just a few kilometers away, Manikyadhare Falls (translating to 'Pearls Falls') is popular among the locals. Here, the water drops down in pearl-like droplets from the height of nine meters. It is said to have curative powers, especially for skin ailments. Right next to the falls is an open booth with a file of people waiting to get in. Peering inside, we see unusual ritual. A Muslim gentleman places a lemon on the head of man, slices it into two, rubs the two halves on the man's head, before throwing the lemon away. A devotee tells me that this is a blessing ritual.
Later, we meet Aravind Mysore over a cup of coffee. He is the owner of Vanasuma Estate, a 120 acre coffee plantation set in the buffer zone of the Bhadra Tiger Reserve. Mysore is the scion of a coffee-planter family who once owned the largest coffee-growing acreage in India, a gigantic 5,000 acres spread over several estates. He talks about the issues besetting the business and the problems he faces with wild animals the stroll into his estate at night–bisons, leopards, hyenas, and the occasional tiger. Day times sees relatively friendlier fauna frequenting his estate–peacocks, stags, wild boars, and porcupines. He stays, only half in jest, that sometimes he toys with the idea of converting his plantation into a wildlife reserve and erecting machans and tree houses for the guests to stay.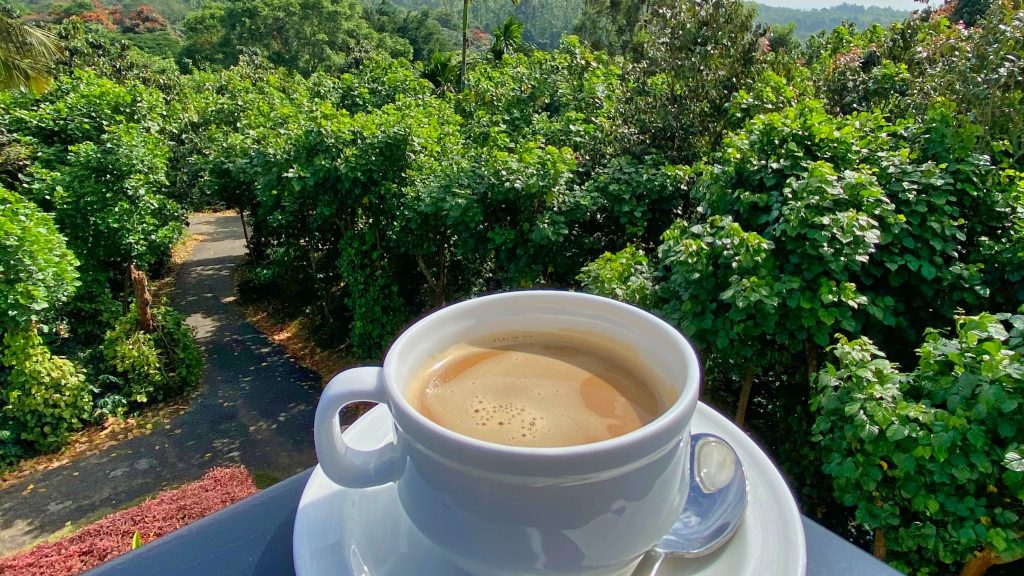 We visit Panduranga Coffee Works on MG Road to stock up on the mandatory supply of Chikmagalur coffee. This 80-year-old shop, run now by the third generation of Setty family, has been supplying its proprietary coffee blends to generations of coffee lovers under the brand name Grand Aroma. We meet one of the three brother, Deepak, who sells us ground coffee (we buy the 100 per cent Arabica powder, no chicory mix for us) and a moka pot (coffee filter). Deepak unleashes his considerable selling skills, and we end up buying pepper, cardamom, local honey, cashew, and some Assam tea as well. The tea, he claims, is a unique blend and well make us shift our loyalties from our current tea brand.
A trip to Chikmagalur is incomplete without paying homage to Baba Buden. His tomb–in a cave at Baba Buden Giri– is a pilgrimage for Hindus and Muslims alike. Many Hindus believe that a Hindu God, Dattatreya, occupied the cave much before Baba Budan. The Dattatreya tradition and Sufism have several commonalities, and for the most commoners, Dattatreya and Baba Buden are interchangeable entities. We climb down the steps off the main road leading to Baba's dargh. The cave is barely five feet high, dimly lit, with a very slippery floor, thanks to water seepage. There are couple of Khadims (servants of god) around. I face the flower-bedecked tomb, close my eyes, and thank Baba Buden for his extraordinary gift to India–the cup of coffee!
GETTING THERE
Chikmagalur is 265 km away from Kempegowda International Airport Bengaluru and 157 km away from Mangaluru International Airport
STAY
Trivik Hotels and Resorts is spread over 38 acres of coffee plantation (starts from Rs 12,700/USD171). Just seven kilometers away from town, The Serai Chikmagalur offers tours of coffee curing and roasting units (starts from Rs 19,000/USD255). Primrose Villas offers six high-ceiling glass-fronted villas set i a a 600 acre coffee plantation (Rs 51,000/USD685, including all meals).
WHEN
Through the weather is pleasant round the year, September to May is the ideal time to visit.
IDEAL FOR
Honeymooners and trekkers.
DISCOVER
The magnificent Hoysala temples at Belur and Halebidu are close by. Shravanabelagola town, with its Gommateshwara or Bahubali State, falls midway between Bengaluru and Chikmagalur.
By Santhosh Ojha